CREATION INDIA SOCIETY (CIS)
A Real Loving Home For Every Needy Child
Save the Infant Childhood – Save the word

INTRODUCTION
Creation India Society Varanasi, Uttar Pradesh is registered under Societies Registration Act 1860 However our work was started in 2003 and from then to now we have successfully executed number of activities till date. The working area of the CIS is PAN India Currently we are performing our activities in the area of women, de addiction program and child welfare and the skill development domain.
CIS has executed number of projects successfully across the Utter Pradesh and other State. We are the leader in child welfare and the women empowerment programs. Creation India Society has started to strength the skills of the youth by associating the partner with Ministry of Skill Development and Entrepreneurship, Government of India.Outreach childrens welfare and orphan and missing childrens welfare programs runing smoothly Pradhan Mantri Kaushal Vikas Yojna is the flagship program of our Prime Minister Sri Narendra Modi Ji and we are glad to become partner of this fleet. CIS has registered with Udyog Aadhar, Ministry of MSME (Micro, Small and Medium Enterprises) Government of India for executing the NSIC (National Small Industries Corporation). .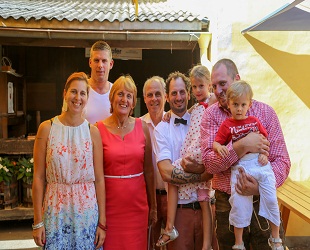 Our Supporter "Hon'able Neumann family".
CHAIRMAN
Dr Viraj Great Social Worker